Welcome!
Thank you for visiting our site profiling our work in scRNAseq of the developing molar! Raw data for this work was obtained from GSE142201, and re-analyzed using a pipeline of kallisto-bustools, Seurat, and clusterProfiler. Detailed scripts for this project can be found at our github page.
To further explore our clustering analyses, please check out our Shiny Server! This allows you to explore expression of your favorite genes, scores of our custom modules, gene ontology classifications, cluster makeup percentages, and more.
scRNA-seq of 4 E14 molars results in 16 distinct cell populations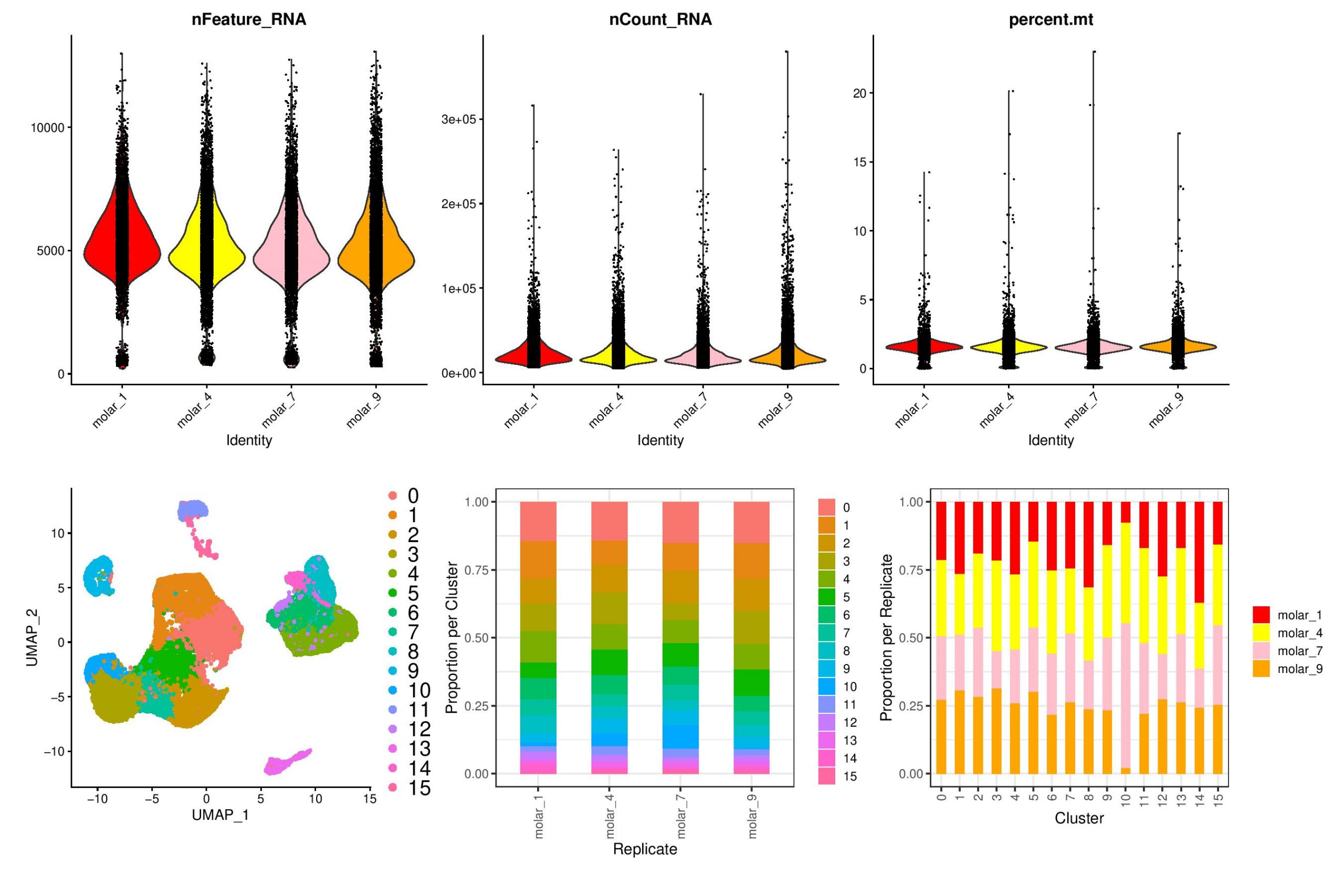 GO-based annotation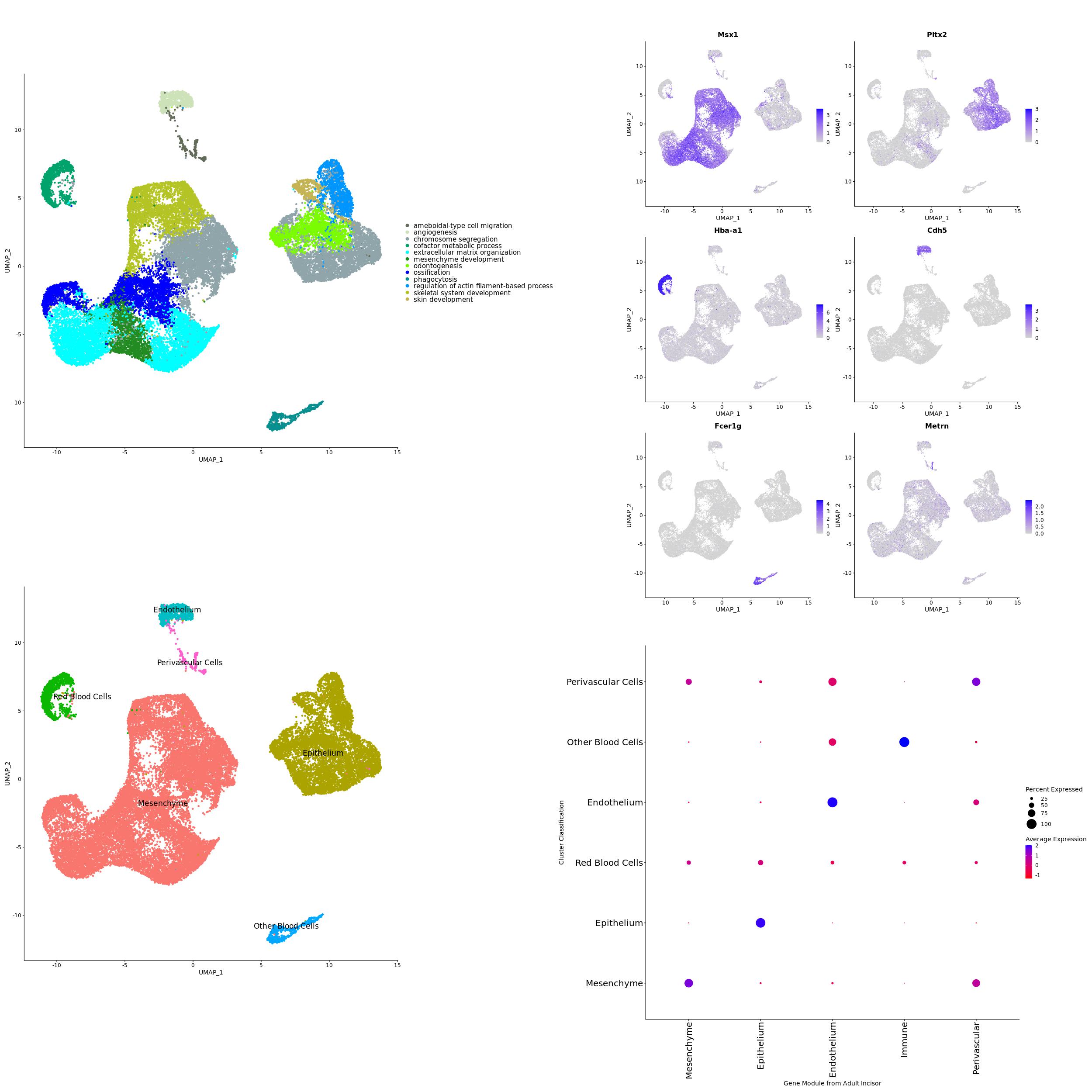 Identifying cells of the enamel knot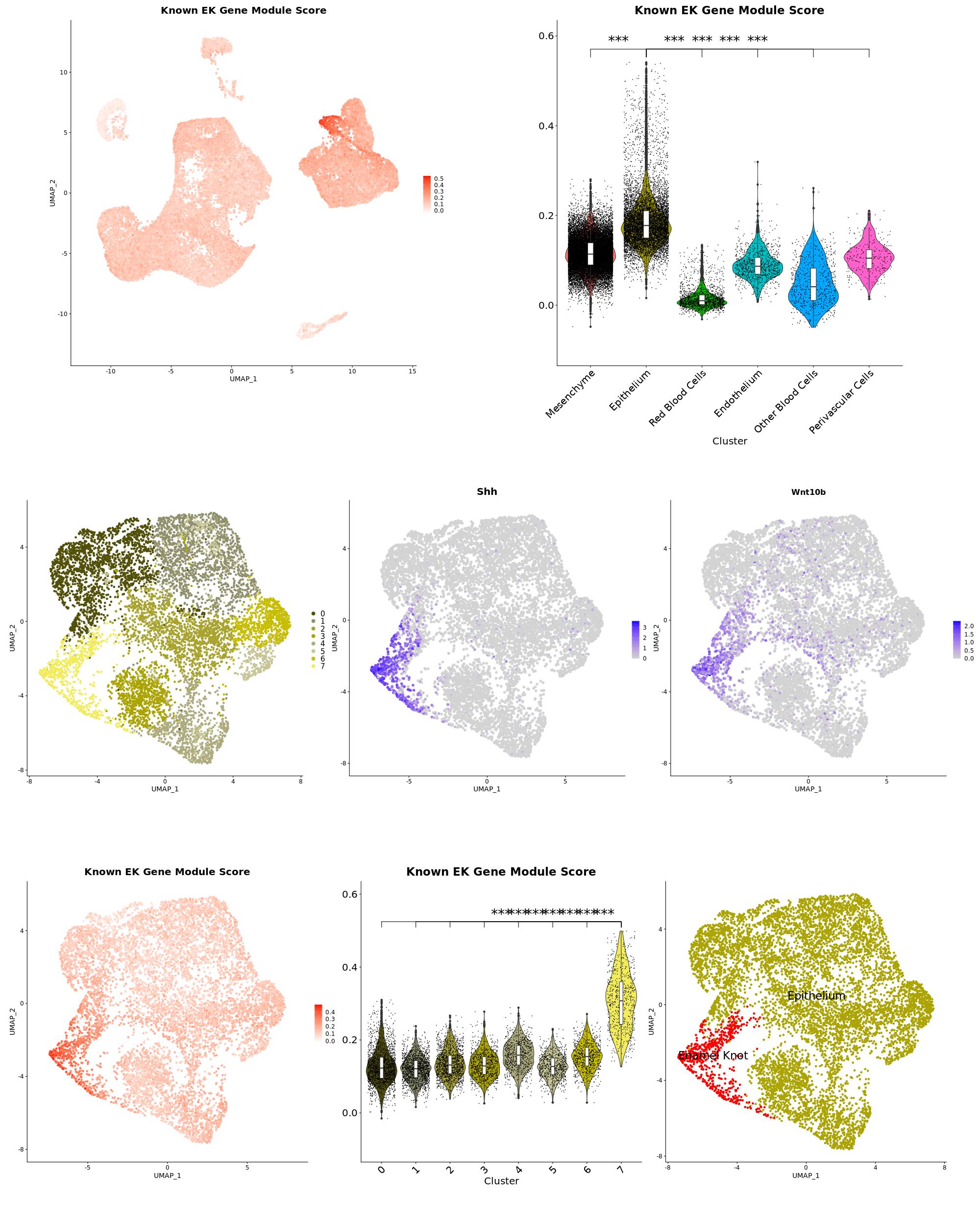 EK marker genes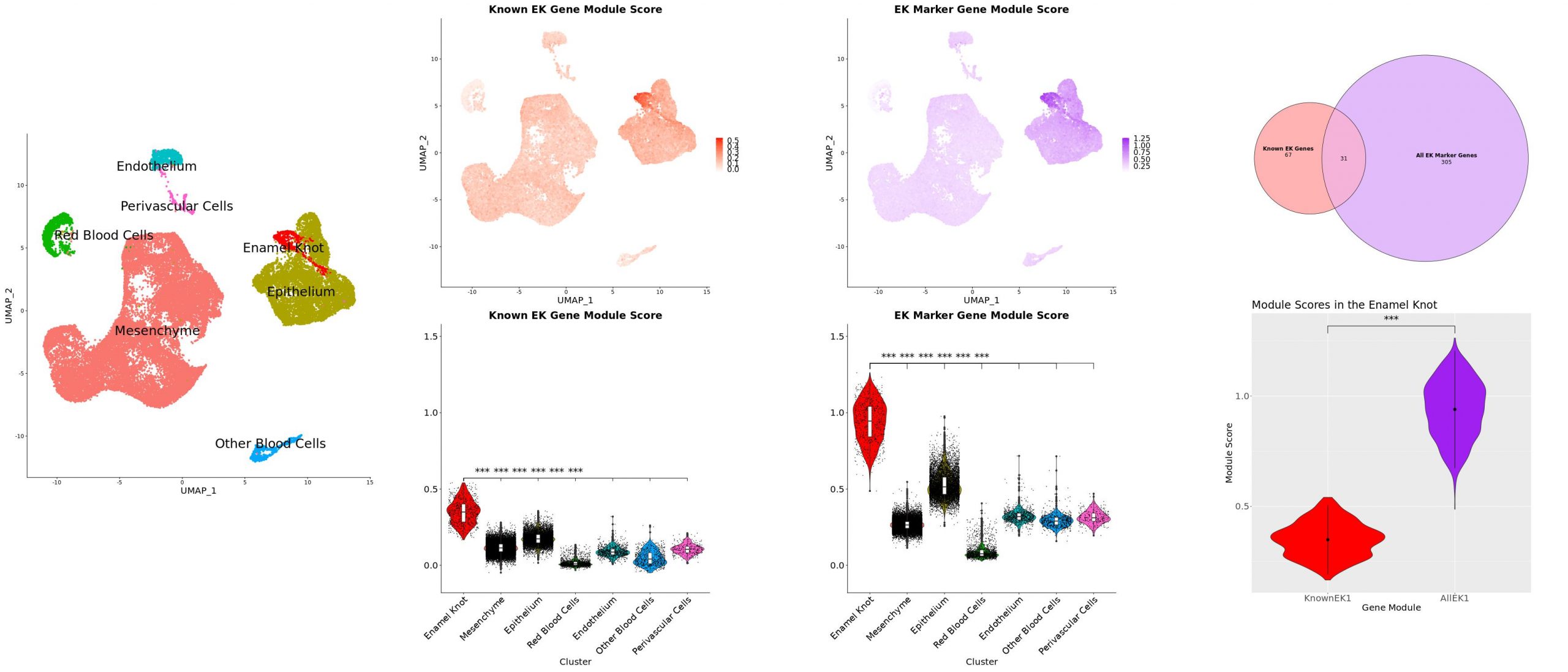 The section below is an interactive table categorizing our validation of the top most enriched enamel knot marker genes! If you would like to maximize the table for further exploration or to download, click here.
Enamel Knot Marker Genes ISH