Rachel Gilmore
Graduate Student
---
Rachel is a 4th year PhD student in the Biomedical Science program at UConn Health. Prior to joining UConn Health, she completed her BS in Forensic Science with a concentration in biology and a minor in Russian from the University of New Haven (West Haven, CT). There she completed her Honors thesis work under the direction of Dr. Claire Glynn studying recovery methods of touch DNA. Aside from graduating summa cum laude, Rachel was a member of the NCAA DII women's softball team and a teaching assistant for molecular biology. Rachel won the Best Undergraduate Poster Presentation in the Peter R. De Forest Student Research Competition at the Northeastern Association of Forensic Scientists 44th Annual Meeting, the Rising Star Award for the Henry C. Lee College during her sophomore year, and the Distinguished Female Scholar Athlete of the Year during her senior year.
She currently studies Prader-Willi Syndrome (PWS), a rare neurodevelopmental disorder, using stem cell and stem cell derived neuron models. PWS is caused by genetic aberrations of the paternal allele of chromosome 15q11-q13. The parent-of-origin of the deletion matters for PWS because the genes in this region are regulated by genomic imprinting. Every child with PWS has an intact copy of the genes disrupted in the disorder, but they are repressed on the maternally-inherited allele. Her research employs various next generation sequencing methods to study the gene expression (RNA-seq), chromatin state (ChIP-seq and CUT&RUN), and chromatin conformation (Hi-C) of each allele of chromosome 15. We believe a better understanding of the mechanisms underlying repressive mechanisms of the maternal 15q allele in human neurons may lead to therapeutic approaches for PWS by activating the genes on the maternal 15q allele without perturbing other gene expression. This research is allowing Rachel to cultivate skills at the bench and computationally. Rachel was awarded a 2-year T32 traineeship through the UConn/JAX-GM Genomic Science Training Program, which just concluded in August 2022.
Outside of the lab, she is a part of various groups on campus. In addition to being this year's Graduate Student Organization President, she also serves as a Graduate Student Liaison for Beyond the PhD, a student-led group that aims to provide support for students on alternative careers in science by offering free career discovery seminars, writing informative blog articles, and facilitating connections with STEM professionals. She participates in scientific outreach programs like the Young Explorers in Science and the Connecticut Junior Science & Humanities Symposium (CT-JSHS). She looks forward to incorporating her passion for science communication into her career trajectory. Besides science, she enjoys watching & attending sporting events, hiking, yoga, good food, lots of coffee, and snuggling with her cat. Feel free to connect with Rachel on LinkedIn.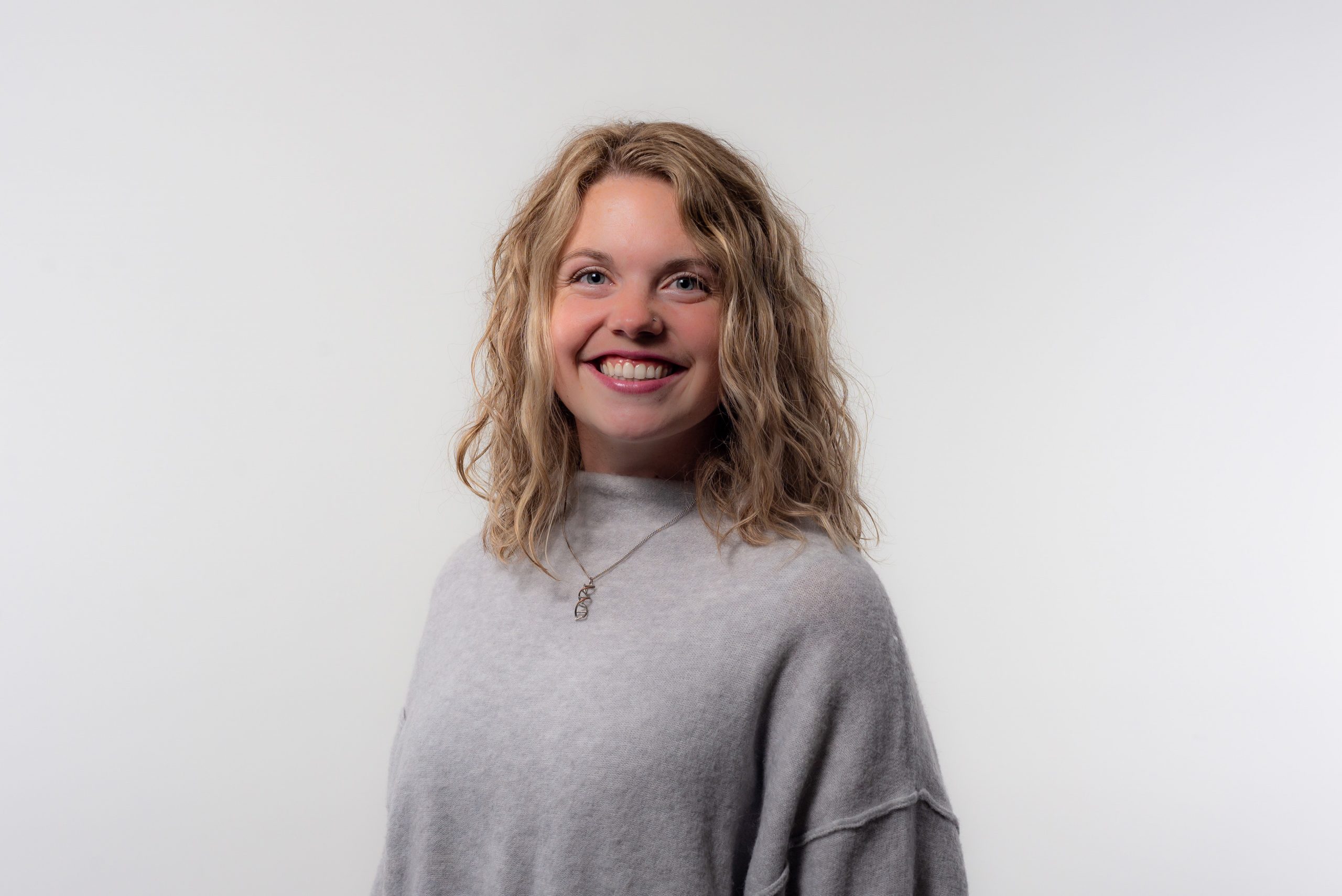 | | |
| --- | --- |
| Email | rgilmore@uchc.edu |
| Phone | 860-679-5597 |
| Mailing Address | 400 Farmington Ave Farmington, CT 06032 |
| Office Location | R1240 |
| Campus | UConn Health |